"How do I love thee? Let me count the ways!" Let's talk about love.
The whole world loves love. Everywhere we go people are talking about it. We all need love. However, we find that love isn't always foolproof. We don't know how to love in true loving ways. We get hurt and we get angry and find love isn't what we've hoped it would be. Relationships break down and hearts are wounded.
The Holy bible description of love is beautiful. It reveals the way God intends love to be.  It's the kind of love that does what love should do.
1 Corinthians 13:
4 Love suffers long, and is kind; love does not envy; love does not get proud and haughty, is not puffed up;
5 does not behave itself unseemly, seeks not her own, is not easily provoked, thinks no evil;
6 rejoices not in iniquity, but rejoices in the truth;
7 bears all things, believes all things, hopes all things, endures all things.
8 Love never fails. 
True love forgives offenses. It doesn't carry grudges. It doesn't seek revenge when wronged.
I thought these things over a long season and I listened to this old song over and over.  I felt it spoke the truth so clearly. See if you hear what I hear.
"We Believe In Happy Endings" by Johnny Rodriquez
The lesson from the song is about pride and stubbornness. And it's cure. Forgiveness…
Sad love situations effect our lives in deep ways. The relationships of man and wife, their children, their lifestyle and the company they keep are the foundation society is built upon. This is the place where we're established in the behavior patterns that will stay with us throughout our lives.
Sick and hurting marriages and relationships cause ripples of bitterness and strife which effect the atmosphere of our homes and families. Fighting and wars in the home life lay a foundation for deeply ingrained insecurities. Such childhood insecurities remain with us as we grow up and become a part of society. Often, a broken and troubled part. I've found that forgiving is a cure for troubled hearts. It's a cure for romances and marriages; however, this lesson is not only for those people groups. It applies to all relationships. Brother and sister, parent and child, co-workers.
I think we all can agree that stable, happier people are good for society.
Now I'm here to say that there is good news. We don't have to live in low places where love always disappoints.  Healing is available. Jesus saves! In many cases we can unlearn what we've learned that causes us difficulty in our relationships. We can overcome.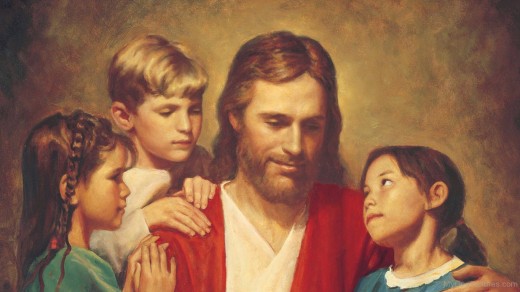 The word of God says that when our hearts are humble we can change the atmosphere we live in..
Proverbs 4:23
Keep thy heart with all diligence; for out of it are the issues of life.
We need the love of the Lord in our lives. In him we can find the stability in our love walk that changes lives. The atmosphere of happy, satisfied hearts is pleasant and encouraging. While it's true that we can't change the world, truth is we can change our own world. If we will take care to learn and to apply God's spiritual laws of love and forgiveness to our relationships we can guard our lives from hurtful failure.
Luke 17:3
Take heed to yourselves: If thy brother trespass against thee, rebuke him; and if he repent, forgive him.
Forgiveness and mercy are powerful forces for good. If we trust God to help us to let go of offenses and live free of bitterness and blame we are acting with wisdom. We discover that it's so good to live with love and mercy!
I hope you find a key here to create a new way in your life to enjoy happy endings in all your relationships. And my hope is that this blog might stir some hearts to look deeper into scripture and the truths about the salvation to be found in Jesus Christ. Then we can seek those happy endings that are eternal. Blessings in this life, and in the one to come.